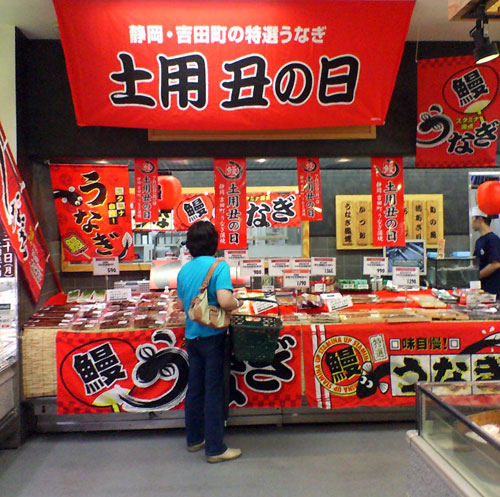 The local supermarket is ready for the evening onslaught of eel shoppers
Today is Doyo Ushi no Hi, which is the day the nation feasts on eel to increase stamina and to beat the summer blahs. Today is an unseasonably cool day but we're going to indulge in a bit of eel at dinner anyway as non-vegetarian insurance against the remainder of the summer.
If you want to know more about Doyo Ushi no Hi, my friend Elizabeth has an informative article about preparing and eating eel on her Taste of Culture site.