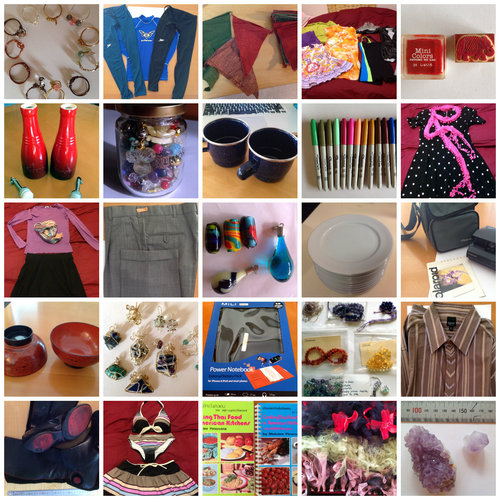 Tod & I both played through the
Minimalism Game
this month with great success. 1576 items left our apartment in 31 days. What?!
I started the game thinking I didn't really have that much clutter and that reaching the goal - 496 items - was going to clear out my spaces very well. As it turns out, I lapped the game with 1080 items of my own removed. Tod did 496 on the dot. I have a lot more clutter in my life than I thought.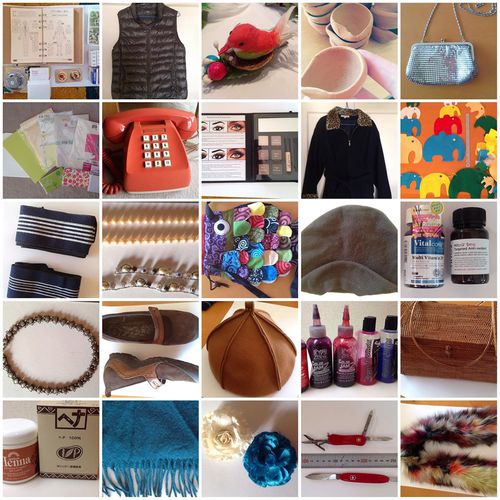 Learnings:
Gathering together a group of people (the Minimalism & Decluttering Games group I started on Facebook) has made the process a delight. Everyone shared their daily decluttering stories and there was accountability to not skip days. I am pretty sure it would have been a drudge and I would have quit otherwise.
I can't remember 99% of the things I decluttered. Things that come to mind: the orange phone & a stack of party plates...and that is all I recall without looking at the photos I took.
The more clutter I removed, the more I realised there was to still get rid of. Even now, I could easily play the game again and will in March.
We've accumulated and saved things from a lifestyle that has changed quite a bit over the 13 years we've lived in this apartment.
Guilt plays a big role in hanging on to things too long - it was hard to dispose of gifts or things we "paid good money for" but rarely use.

Having fewer things around gives me more energy and motivation for maintaining what's here

Minimalism doesn't mean austerity; it means not having excess.
There are lots of people who are happy to have the strangest things you might want to give away.
Donating items in Japan isn't easy, but the we gave clothing to a Syrian refuge charity drive, and the Salvation Army has a donations center that was happy to take my random assortment of stuff at the end of the game.
I think moving things out of my life has given me mental room to invite friends and ideas back in.