March 11, 2006
Meet Tasty, the stuffed kiwa hirsuta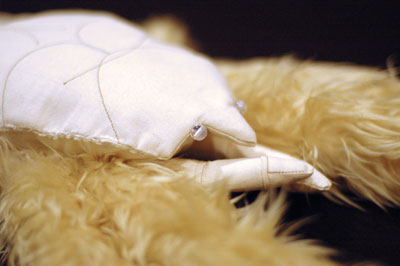 Tasty
Inspired by the recently reported kiwa hirsuta lobster, I designed a plush toy. Although she's not anatomically correct in every detail (PDF), I think she is an identifiable member of this new species.
For anyone interested in sewing one of their own, I've developed a pattern with instructions and released it under a Creative Commons license. I don't recommend this project for people averse to hand-sewing or turning things inside out—there's plenty of both involved. But it's all simple sewing and assembly if you understand the basics of seaming and stuffing.
"Tasty" stuffed lobster pattern & instructions: 4 page A3 size 700 KB PDF
"Tasty" stuffed lobster pattern & instructions: 10 page Letter size, 1.1 MB PDF

Kiwa hirsuta rendered in muslin and fur (dorsal view)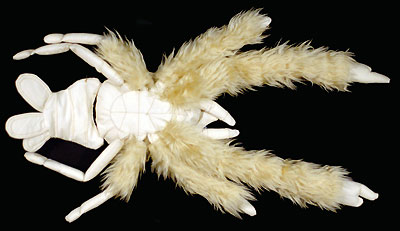 Tasty the lobster (ventral view)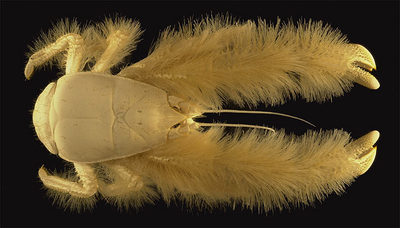 The original kiwa hirsuta lobster, discovered in the depths of the Pacific Ocean.

This pattern is licensed under a Creative Commons Attribution-NonCommercial-ShareAlike2.5 License.
Posted by kuri at March 11, 2006 11:34 PM