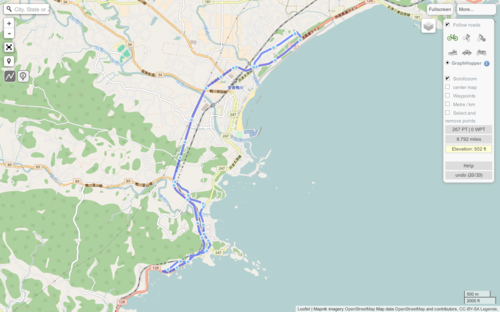 Yesterday at driving school, we went out on the real roads with our new learner's permits. I expected this to be a brief circle around the school, but it was a gorgeous drive along the coast. We did it three times in three hours and each time was better than the last.
Learning to drive on the narrow roads in town, where there are pedestrians, garbage trucks, bicycles, no sidewalks, and just enough clearance for two cars is quite an interesting challenge. Not at all like driving in the US. I successfully avoided everyone yesterday and plan to continue that success.
Tod pointed out that in our first session yesterday, we each had a department head instructor at our side. In the subsequent hours, it was regular instructors. The newest drivers get the most seasoned instructors. It makes sense. This school really does know what they are doing.