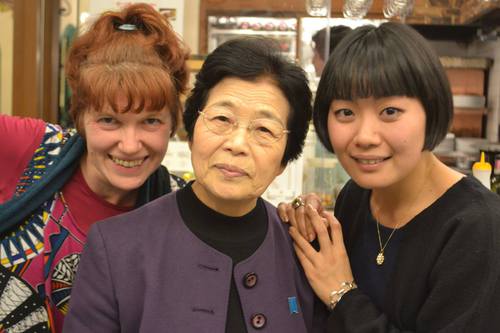 Me, Kimie Yanagi, and Hanako Murakami.
A few summers ago, or maybe more than a few, I was part of Hanako Murakami's exhibition at the Echigo Tsumari Trienniale in Niigata. It was a great summer of making art and helping out with the festival in the tiny village of Matsudai. One of the residents, Kimie Yanagi, adopted Hanako and her entire crew. Kimie cooked for us and at rice harvest time, we went up to help out.
Since then, Hanako has moved to Europe to pursue her art there. Kimie and I have kept in touch a bit, but we've not managed a visit until Hanako came back to Tokyo last week and organised a dinner for the old festival crew. It was a delight to catch up with people and to see Kimie again in person. At 80, she is as genki as ever. What a sweetheart!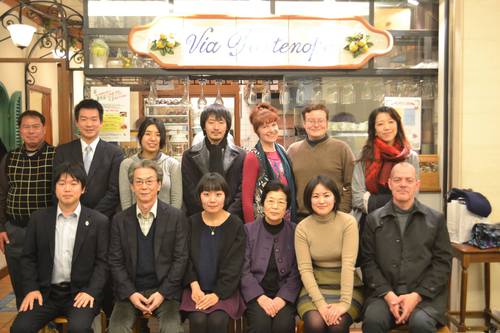 Tod & I have promised to go visit and a handwritten letter received from Kimie yesterday means she isn't going to forget. Looking forward to a relaxing weekend in Niigata this spring.