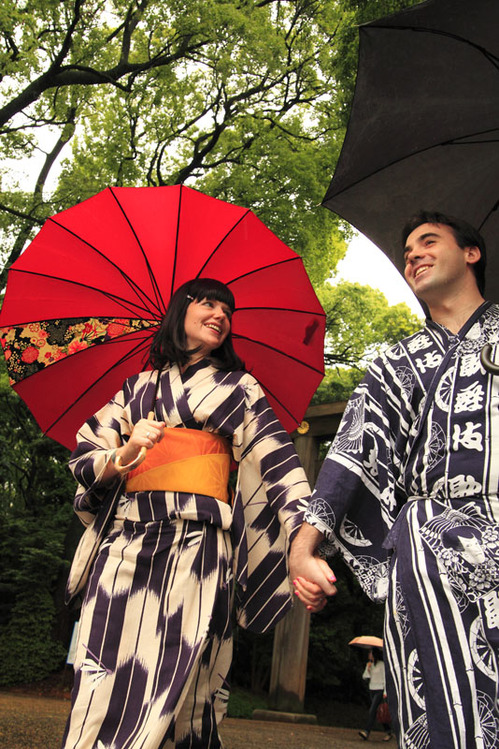 This time, I had an umbrella.
The photoshoot in the middle of yet another Sunday downpour was taken by
Chel Beeson
and will be used on a website for an onsen resort here in Japan. I love my ad hoc modeling gigs. The photos depict me and my mate Phil as a happy couple enjoying a holiday. It's amazing what a smile, a glance and some ridiculous chit chat can do to create an atmosphere. In real life, Phil and I are the godparents of
Max Thredgold
. We smile in real life, too, but not usually in Japanese garb.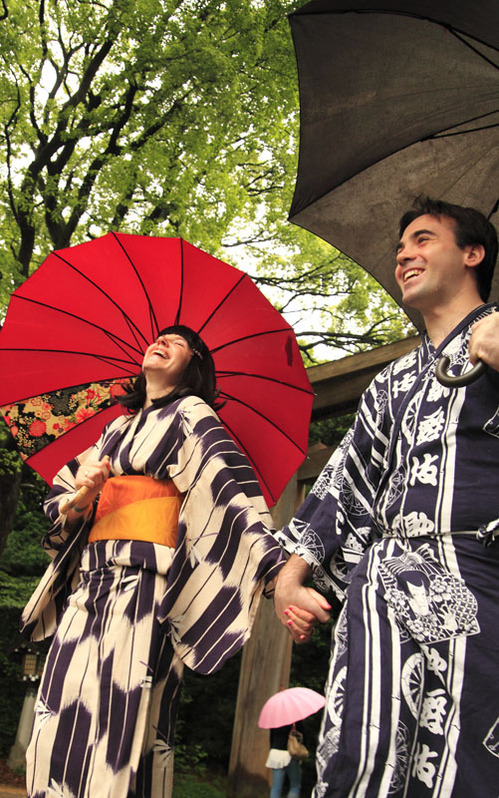 A friend on Facebook recently asked me how I managed to have so many handsome male friends. I hadn't really thought about it because they are my mates, pals, and companions. But she's right. I do have strikingly handsome men in my life and I'm lucky to have gorgeous female friends, too. We should all have modeling careers...