The Tasmania adventure begins with a flat tire.
Jewelz' friend, Robin came to pick us up but her car got itself skewered with a screw in the airport parking lot. We jacked up the car and pulled out the spare to discover that it was flat, too. Fortunately, we had hoops to keep us occupied while we waited for the RAA to arrive. And while we had the tire repaired in Hobart, we enjoyed lunch at a yummy cafe. So it wasn't a bad start to the adventure, at all.
Robin's a dancer, hooper, aerialist and teacher who met Jewelz at Circusfest in 2009. We were visiting for a few days before heading to this year's Circusfest. Jewelz taught hoop classes in Cygnet, a charming village and the farthest south on the planet I've ever been.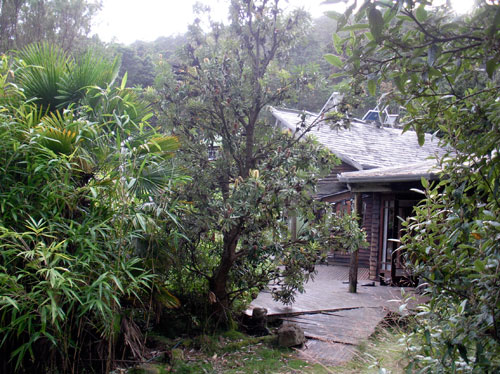 I love Robin's place. It's a large parcel of land that supports Robin, her cat, three chickens and some wild paddimonts. Her house is amazing - octagonal open plan in design with a combined kitchen garden and bath space off the kitchen. It's off the grid - power is solar, there is an outhouse (or the bush) for toilet needs, and water is catchment. It is peaceful and I relished staying there while we geared up for Circus Fest.
On Saturday morning we loaded the car with hoops, gear, and the three of us as we drove north to Launceston. We picked up Lara in the park there, crammed her and her bags into our remaining space and then hit the supermarket for fresh produce. We arrived at the campsite with enough daylight to set up our tents and cook a great dinner.
And then the fun really began.