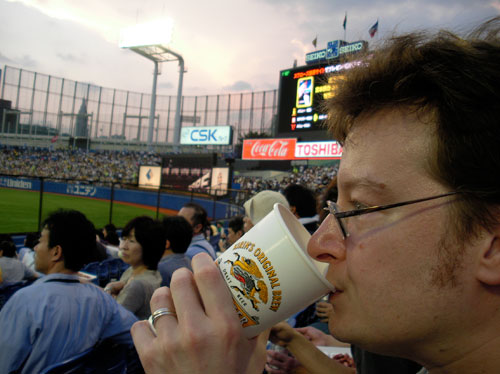 Tod settles into the game as the sun sets on Jingu Stadium.
The home team, the Tokyo Yakult Swallows, had a cheering section right behind us. They are chanting to encourage Aoki at bat, but in the end, he strikes out.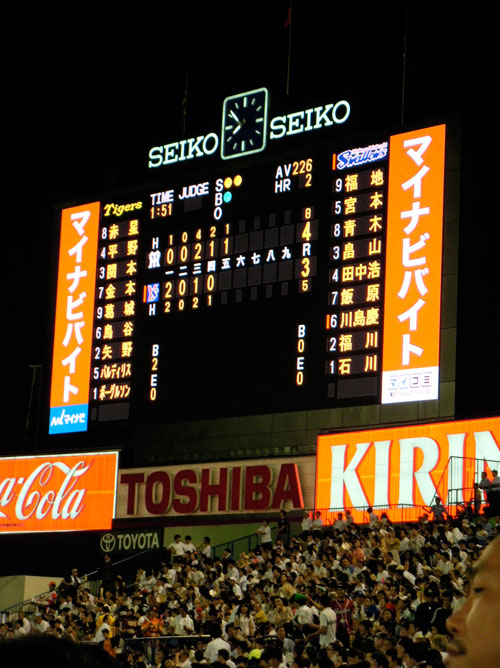 They were enthusiastic and hopeful, but in the slowly unfolding contest (here you can see that it's bottom of the 5th and almost 2 hours into the game), their team were behind most of the time. We left at 8:30 for dinner, and just missed a tremendous thunderstorm that halted the game in the 8th inning.
Before the rain started, the Hanshin Tigers' fans had a trick up their sleeve.