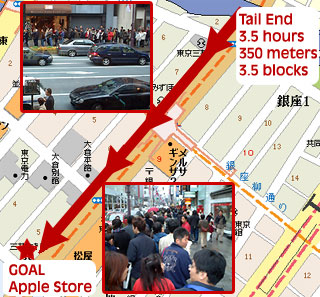 The Apple Store opened in Ginza today. The lines stretched for three and a half long blocks--a three and a half hour wait. I just gawked at the people standing in line.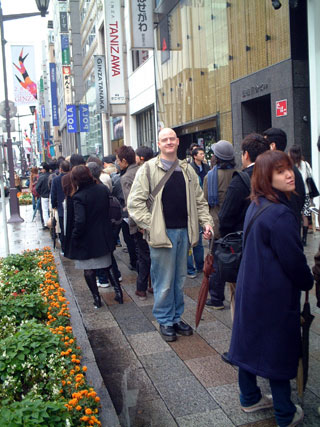 UltraBob came all the way from Zushi just to stand in line. He looks very happy here (near the end of the line) at 1:30 pm. I wonder what time he got into the store?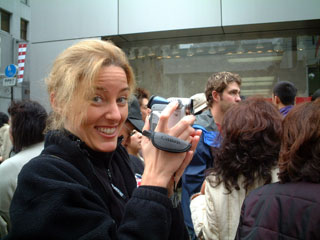 Leslie has the right idea--capture the crowds from outside the line.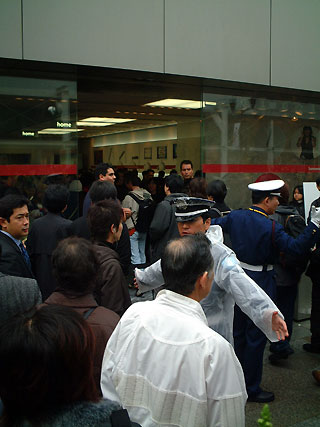 The crowds were extremely well behaved and the guards were mostly for directing traffic to the end of the line and allowing people into the store in batches. You can see a few burly American bouncers in the background. I've no idea why they might have been needed.