July 22, 2005
Drawing Sounds

When you're sitting down to draw, do you pay attention to things other than the visual information in front of you? One morning at camp I listened carefully to my surroundings, put myself in the center of my paper and drew the noises all around me.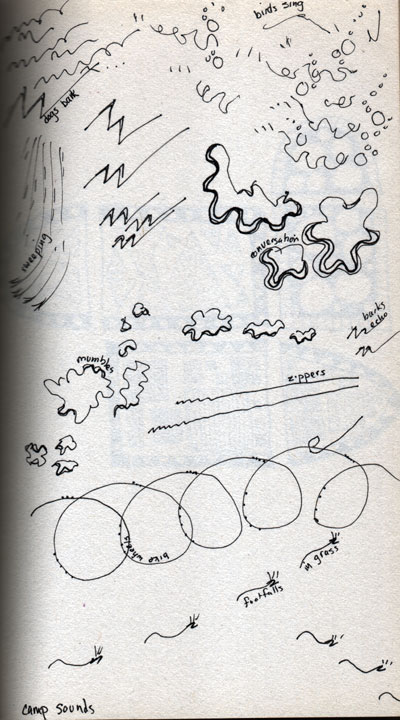 a page from my sketchbook
It was an ear-opening experience to translate sounds to the page and the more I listened, the more detail I heard. I wished I'd had a larger sheet of paper and some colored pencils!
Posted by kuri at July 22, 2005 09:54 AM