April 16, 2003
Luck falls down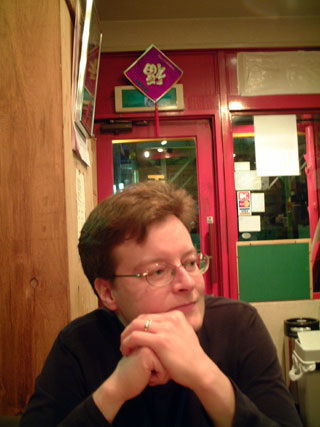 Tod is looking very thoughtful as he waits for a plate of fried rice at a restaruant in Suidobashi.
Above his head, hanging over the door, is a small tapestry embroidered with the kanji for "luck." It caught my eye because it's hanging upside down.
"Oh, yeah. Luck falls from heaven," Tod explained. "So you hang the kanji upside down."
Just like putting a lucky horseshoe over the door with the opening at the top so the luck doesn't fall out.
Posted by kuri at April 16, 2003 12:25 PM